How to Choose a HEPA Filter Air Purifier to Clean a Classroom and Dentist Office
In March 2020, the American Dental Association asked dentists to only perform urgent procedures during COVID-19 outbreak. In addition, OSHA recommends safe work practices such as the use of personal protective equipment (PPE) as well as routine cleaning and disinfection procedures that include the use of "high-efficiency particulate air (HEPA) filters or filters of equivalent or superior efficiency".

This same guidance applies to classrooms and is an important element in reopening. This guide is written for schools and medical offices to assist in how to choose the right HEPA filtration system and is based on questions we have received from teachers, dentists and other medical professionals. The focus will be on how to clean rooms in a classroom, dental operatory and common/waiting areas.

First, we will give a brief overview of HEPA filters and how to compare air purifier performance.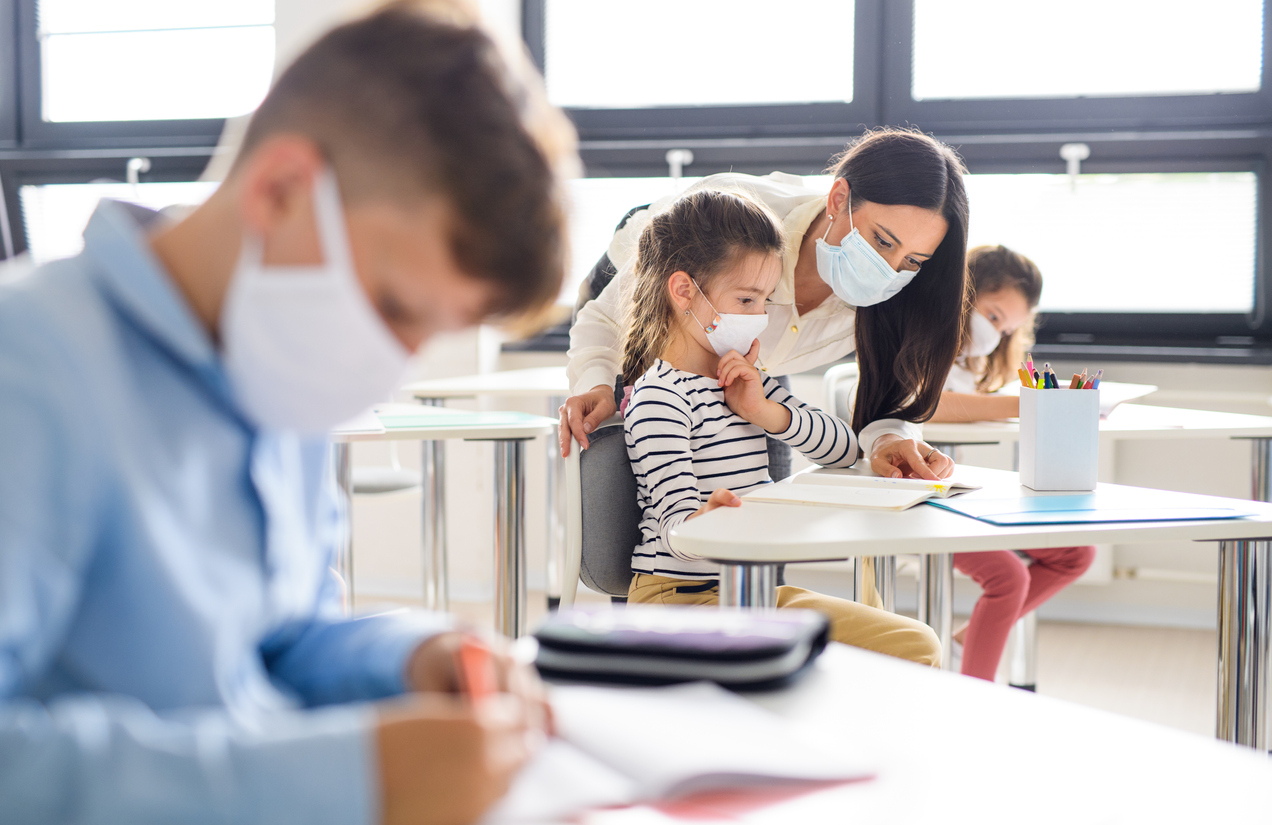 HEPA Filter Efficiency
Our smaller models (OV200, Finn and Max) remove more than 99% of airborne particles down to 0.3 microns in size while the EJ120 and ERIK650A HEPA filters have been tested to remove more than 99.99% down to 0.3 microns.

In comparison, the N95 masks are rated to remove 95% of particles down to 0.3 microns.



What Size are Viruses and Bacteria?
Virus particles range in size from 0.02 to 0.4 microns. Most bacterial cells range in size from 0.2 to 10 microns. Common E.coli and rod-shaped bacteria are generally 1 micron by 2 microns.



For viruses how well do your air filters work from 0.02 to 0.4 microns?
Testing standards are set at the 0.3 micron size so testing data is not readily available for the smaller sizes. To address we sent our Max and EJ120 HEPA filters to one of the few test labs that will test the performance against nano-sized particles.

Here is a summary of the results.

0.02 microns - 99.8%

0.04 microns - 99.5%

0.10 microns - 99.8%

0.12 microns - 99.85%
mod Air Purifier Removal efficiency (each air pass):
0.02 microns - 99.4%
0.04 microns - 98.7%
0.10 microns - 99.4%
0.12 microns - 99.5%
Max Air Purifier Removal efficiency (each air pass):
0.02 microns - 96.6%

0.04 microns - 95.7%

0.10 microns - 98.2%

0.12 microns - 98.67%

0.04 microns is the point with the lowest efficiency for our filter. The filter efficiency is higher for particles smaller and larger than 0.04 microns. As described below the effect of diffusion will result in higher efficiencies at particles sized smaller than the 0.04 microns (40 nanometers).

There are two forces at work in a HEPA filter. Interception is the effect of the fibers catching particles that are larger than the opening in the filter fibers. Diffusion is the effect of the smallest sized particles that collide with one another and therefore are able to be collected in the HEPA filter fibers. The efficiency related to diffusion increases significantly as the particle size approaches zero.

According to Science Direct, "High Efficiency Particulate Air (HEPA) filters are available that have efficiency greater than or equal to 99.97% even at the MPPS (most penetrating particle size). For particles with diameters between 2 nm (0.02 microns) and the MPPS, HEPA filter users should be confident that the efficiency will be at least 99.97% when the filter is new."

In short, for particle removal of nanometer sizes the higher the HEPA filter efficiency, the better.



How long does it take to clean the air in a room after aerosol producing procedures?
This is a function of the amount of air flow. Air purifiers are tested to a standard called the CADR (Clean Air Delivery Rate). This represents the volume of clean air produced at various particle sizes in CFM (cubic feet per minute). It is based on a ceiling height of 8 ft.

You will want to use the Smoke CADR since that is based on the smallest particle sizes (0.3 microns). The other two measurements are called Dust and Pollen and should be ignored in this case.

Here is a chart that shows the smoke CADR for our air cleaners and the number of air changes per hour for various sized rooms.